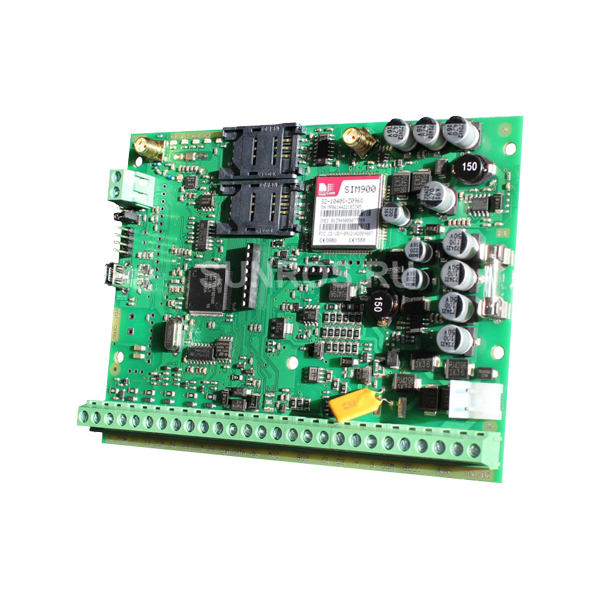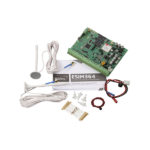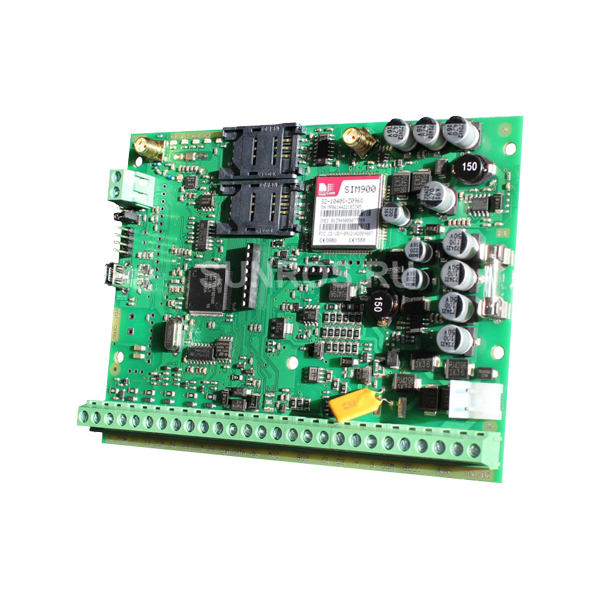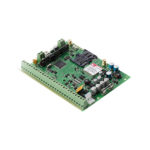 ESIM364
ESIM364 is a powerful and highly flexible intelligent security system for homes and offices. The system is certified according to the international standard EN 50131-1 Grade3 ClassII. The ESIM364 security system transmits information to the user and to the monitoring station via GSM / GPRS, PSTN and LAN communication channels. Using the scheduler, SMS messages or mobile applications of ELDES Cloud, users can manage the security system, as well as monitor and remotely turn on electrical appliances in their homes.
Description
Specifications:
Description
• ESIM364 supports 32 wireless zones, 6 wired zones (expandable to 44). All wireless devices operate on a secure 868 MHz two-way radio channel.
• The system transmits event data to any monitoring station using the standard Contact ID and SIA IP protocols. User notification is carried out using a call, SMS and mobile applications.
• A large selection of security system control options: keyboards, Touch Memory keys, wireless remotes, mobile applications, SMS, call.
• The system supports the functions of the Smart Home: users can remotely control the temperature in the premises, monitor the energy consumption, and also control household appliances.
• 32 wireless zones – Thanks to the integrated wireless module, ESIM364 supports connecting up to 32 wireless devices operating in a two-way secure radio channel.
• Remote configuration via the Internet – The ESIM364 alarm system settings can be edited remotely via the Internet. Now changing user passwords, type of security zones and any other settings can be changed without leaving the facility.
• Mobile applications for iPhone and Android – ESIM364 security device users have access to mobile applications for iPhone and Android. Now you can control the security system online!
• Multiple communication channels – To increase the reliability of message transmission, the system provides a GSM module with support for 2 SIM cards. In addition, ESIM364 supports a large number of additional redundant communication channels.
• Transmission of events to the monitoring station – The ESIM364 alarm system supports the transmission of events to the control panels of security companies in the Ademco Contact ID protocol. Full compatibility with any monitoring programs that support the Sur-Guard protocol.
• Alert the user about an alarm – The ESIM364 security device transmits all events to users on a mobile phone using voice calls, SMS and push notifications in a mobile application. Alert types for each user can be configured individually.
• Temperature control – The ESIM364 system monitors up to 8 temperature sensors (both wired and wireless), which allows you to automatically control the heating in the house.
• 32 wireless zones
• 6 wired zones (expandable to 44)
• Easy setup via the Internet
• Integration with IP video
• Applications for iOS and Android
• Up to 8 temperature sensors
• Compatible with any monitoring station
• Supply voltage – 16-24V 50/60 Hz ~ 1.5A max / 18-24V 1.5A max
• Recommended type – battery / capacity 12V; 1.3-7Ah
• Battery life up to 30 hours for 7 Ah battery
• Built-in GSM / GPRS module 850/900/1800/1900 MHz
• Wired zones / max. extension 6/44
• Number of PGM outputs / max. extension 4/76
• Touch memory key support – Yes
• Temperature sensor connection – Yes (up to 8)
• Frequency of wireless devices – 868 MHz
• Max. number of wireless devices – 32
• Configuration methods – USB, Internet, keyboard, SMS
• Communication channels with the monitoring station – SMS, Voice calls, GPRS network, CSD, PSTN, Ethernet
• Support for Ademco Contact ID, EGR100, Kronos, Cortex SMS, SIA IP protocols
• Dimensions 140 × 100 × 18 mm
• Range of working temperatures -20 … +55°C
• Permissible humidity level 0-90% RH @ 0 … +40°C